Introduction
We are pleased to introduce a selection of specialized tours, aimed to bring you on the very inside of a distinct part of Georgian culture and tradition. We want to give you a unique chance to get even closer to Georgian life, society and mentality within certain spheres. The special tours can be combined with other sights and events, however overall focus will remain within the specific objective of the tour. These objects will however be approached within a genuine tradition and environment. Therefore, choosing a special tour will still give you the possibility of a broader experience of Georgian culture and tradition.
We will arrange a fully tailor-made itinerary following your requirements, and customize all events and activities based on the interests and expectations of each participant. The basic concept of "all inclusive" remains the same as we have for our sample tours/culture in depth:
Main conditions:
- We normally utilize small groups up to 12 guests, however we do also work on larger groups upon request.
- Groups ranging from 6 - 12 guests are always followed by 2 hosts/guides.
- Our service is all inclusive: All meals/accommodation, ground transportation, hosts, entrance fees, feasts/ banquets, cultural arrangements.
- Other facilitating services included, like refreshments, phone/internet-service, basic medical assistance.
We combine flexibility, quality and extraordinary travel-experiences for our guests with safe and comfortable environment. Please approach us through our contact-details (also available from the main menu) for any request. Prices will be provided on request together with draft itinerary.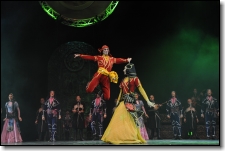 Folk-dance, ensemble Erisioni. Photo: Badri Vadachkoria © all rights reserved.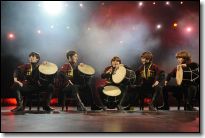 Boys play doli, ensemble Erisioni. Photo: Badri Vadachkoria © all rights reserved.